RSH Online represents a diverse array of remote destination services tailored to cater to the specific needs of individuals, families, as well as startups and scaleups.
By choosing our "RSH Online support package", you gain complete autonomy over your Immigration, Relocation, Home finding and/or Taxation queries, while enjoying the advantages of our flexible services and expert team of immigration lawyers, relocation consultants and housing experts.
Whether you are still living abroad and preparing your relocation to the Netherlands or you have just arrived and are in need of assistance, RSH ensures a smooth and worry-free experience, both online (remote) and/or offline:
For companies and individuals;
A tailormade and flexible support package;
Digitally and remotely accessible;
Gain full control over your immigration, relocation, housing and/or taxation queries;
Benefit from our extensive in-house expertise, both abroad and/or in the Netherlands.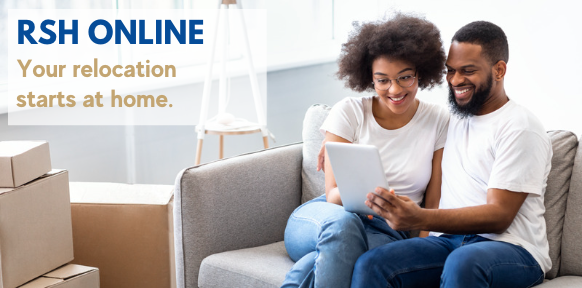 Contact us for more information or receiving a quote.
Contact us
Online Immigration
All companies that send employees to the Netherlands and individuals who want to work or live here, will have to deal with a - in some cases - maze of immigration rules.
By choosing our tailormade 'Online Immigration' support package, you will receive full remote assistance from our in-house RSH Immigration Lawyers team.
From strategic counsel to providing customized solutions that help international businesses and individuals deal efficiently and worry-less with their immigration-related administration and registration challenges.
Contact Us | Immigration Services Overview
Online Relocation
Feeling at home in a country you've never lived in before is far from easy and will not happen overnight. Nevertheless, it will happen sooner than you thought possible if you find the right people or team to help you getting settled. Driven by their international background, our team of RSH consultants are very dedicated to helping our clients and their families adjust to their new country.
Our "Online Relocation services " include for example home finding, school search, all required registration appointments opening bank accounts, converting driver's license, tax advice and much more.

Online Housing
RSH offers assistance in securing your apartment in the Netherlands. Our experienced housing consultants share their home finding expertise with both international businesses as private clients. The offerings in this online support package include all legal and organizational aspects, for example:
negotiating and finalizing the rental contract;
assisting you with the inspection report;
managing the rental contract, including paying rent monthly;
paying the utilities, including gas, water, electricity, internet/telephone provider;
securing municipal taxes and housing related insurances;
organizing the moving of furniture and/or buying of new furniture;
organizing cleaning services for arrival and/or departure.
Contact Us | Home Finding Services Overview
Online Taxation
Our RSH Tax consultants provide expert assistance in navigating the complex Dutch tax system during your settlement in the Netherlands. Our deep understanding of tax regulations allows us to optimize your tax position and ensure compliance.
Whether you need help with the 30% taxation ruling, expat income taxation, or child benefit application, our personalized approach is tailored to your specific circumstances. We take care of the paperwork and compliance requirements, freeing you to focus on settling in and creating a promising future.